Three Ponds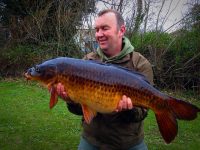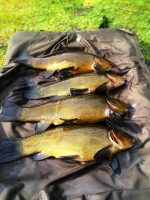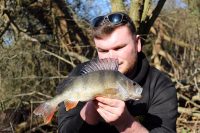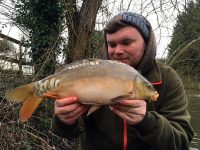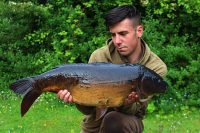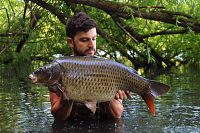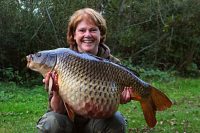 The Bait Bucket Tackle Shop was originally situated at Three Ponds Holiday Park & Fisheries before we moved to larger premises.
As the name suggests the holiday park boast three fishing lakes, two of which are available to the public through yearly membership.
Oak Pond is about 1.5 acres and runs to a depth of 9 feet in parts, each of its 16 pegs has features to fish to whether its the reed bank, over hanging trees or the gravel bar.
The pond is managed to promote a very natural environment which creates a variety of natural foods.
The result is specimen sized fish in pristine condition that fight hard and fast when hooked.
Oak Pond has also been recognised by The Angling Times as one of the best Tench fishing waters in the South East.
Fish Stocks
Common Carp 36lb+
Tench 11lb 2oz
Roach / Rudd 2lb 8oz
Crucian Carp 1lb 8oz
Pike 26lb +
Perch 4lb 8oz
Eels 8lb +
Kingfisher Pond is about 1/2 acre is size and is being restored in the winter of 2014 and restocked with Crucian carp, Tench, Small Carp, Roach, Rudd and Perch. We then restocked it again in the winter of 2016 with about 70 small carp, around the 5lb mark. We did this for two reason, one to use as a stock pond for the other two lakes but also so it would provide some easy catches for the day to day pleasure fisherman.