Our Store
WE ARE OPEN!!
FOR FULL COVID DETAILS CLICK HERE.
Mega 3500 square foot tackle warehouse boasting over 75 leading brands across 24 meters of Bait, 47 meters of End Tackle, 9 meters of Luggage & an ever changing display stand of beds, chairs & bivvies.
Expanding ranges in Sea & predator, as well as everything for your Carp, Course & Match needs.
A choice of 12 Different Blast Frozen dead baits.
Knowledgeable, friendly staff who will help you find what you need at competitive prices. If we don't have what you require in store we will always do our best to source you exactly what you need.
Located in Newhaven, Avis Way Industrial Estate, behind HPS
BN9 0DU – 01273 933050
Welcome to The Bait Bucket Tackle Warehouse
Our Best Sellers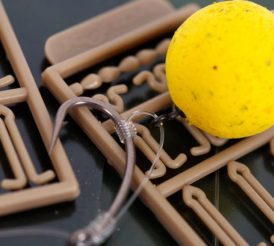 KORDA READY TIED IQ D-RIG
The rigs are available in barbed and barbless variants,...
View Product